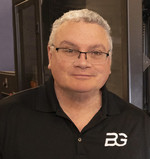 Tom Wagner, Ph.D.
Chief Executive Officer and Director
Thomas Wagner has served as our Chief Executive Officer and has been a member of our board of directors since October 2013. Previously, he served as the Chief Technology Officer of iRobot Corporation, a publicly traded robotics company, from 2008 to 2012. Prior to joining iRobot, Dr. Wagner served at the Defense Advanced Research Projects Agency (DARPA), the research and development agency of the U.S. Department of Defense, where he managed programs in artificial intelligence, robotics, logistics, communications, command and control, tele-health, connected devices, and connected intelligent assistants. Earlier in his career, Dr. Wagner served as a principal lead at Honeywell, a professor at the University of Maine and in leadership and advisory roles in small & startup companies. He holds a Ph.D. in artificial intelligence and computer science from the University of Massachusetts Amherst, a M.S. from the University of New Hampshire and a B.S. from Michigan State University.
Steve Johnson, MBA
President & Chief Operating Officer
Steven Johnson has served as our President and Chief Operating Officer since October 2019. From May 2018 to October 2019, he served as the Chief Commercial Officer of Intelex, a global enterprise software company, which was acquired for $570 million in June 2019 by Industrial Scientific. Prior to joining Intelex, Mr. Johnson served as President and Chief Operating Officer for Vidyard from March 2016 to April 2018, and from 2011 to December 2015 as Chief Revenue Officer for Hootsuite, an enterprise software company used by a number of Fortune 100 companies. Earlier in his career, Mr. Johnson worked for a number of category-creating software companies in the customer-relationship management, database management, total interaction management, and other spaces. He holds an MBA from Northwestern's Kellogg Business School with an emphasis in Management, Marketing, and International Business and a B.S. in Accounting from Union College.
Matt Mason, Ph.D.
Chief Scientist
As director, Matt was responsible for supervising ~ $80 million dollars per year top line revenue largely for contract R&D from industry partners such as Walmart, ABB, Kuka, etc., and US technology organizations such as the Army, DARPA, the National Science Foundation, and the Office of Naval Research. During his career, Matt has contributed to more ideas and technologies in robotics and artificial intelligence than can easily be tabulated and has numerous awards from organizations such as the IEEE. Matt has Ph.D., M.S., and B.S. degrees in artificial intelligence and robotics from MIT.
Matt Mason is the Chief Scientist at Berkshire Grey. Matt has spent 40 professional years solving unsolvable problems in robotics and is an internationally recognized technology leader. Matt has more influential publications in the leading robotics journals than just about anyone, and he wrote 'the' book on how robots pick things up (manipulation). Matt is the former director of the Robotics Institute at Carnegie Mellon where he supervised all the activities of the Robotics Institute and the National Robotics Engineering Consortium (NREC).
Mark Fidler, MBA
Chief Financial Officer
Mark Fidler has served as our Chief Financial Officer since September 2020. He has more than 25 years of experience in all aspects of finance and accounting, capital raising, tax, audit and strategic planning. Prior to joining Berkshire Grey, from 2015 to 2020, he served as Chief Financial Officer and a member of the board of directors of NEC Energy Solutions. Mr. Fidler also served as Chief Financial Officer of ReEnergy Holdings, LLC from 2013 to 2015. Prior to that, from 2011 to 2013, he was the Chief Financial Officer of Ambient Corporation (Nasdaq: AMBT), a leading provider of utility-scale smart grid solutions, where he led the company's listing on the Nasdaq. Earlier in his career, Mr. Fidler served as the corporate controller and Vice President of Finance at Evergreen Solar, Inc., held senior finance roles at the Boston Consulting Group and Hampshire Chemical Corporation, and worked in the audit practice of Coopers & Lybrand. A certified public accountant, Mr. Fidler has a B.S. degree in Accounting from Syracuse University and an MBA from Northeastern University.
Peter Van Alstine
SVP & General Manager, Retail
Peter Van Alstine is the SVP and General Manager of Berkshire Grey's Retail business unit. Peter has deep general management and go-to-market experience across multiple industry verticals that have resulted in rapid and profitable growth. His leadership experience includes building product, sales, business development, client management, and marketing teams in dynamic and expanding environments that require delivering customer-centric solutions.
Prior to joining Berkshire Grey, Peter served as the CEO of R.E.D.D. Inc., an emerging food company that successfully scaled and executed an omnichannel strategy. Earlier in his career, he led national retail teams for Procter & Gamble which included mass merchants, department stores, grocery, and drugstore chains. During his time at Agero, Peter led the telematics business which subsequently sold to Sirius XM, and later, as General Manager of its Insurance business, he was accountable for the creation and implementation of a large tech-enabled service offering that aggressively scaled to become a core long-term growth area. After Agero, Peter led Global Sales & Marketing for Elmet Technologies where his team partnered with customers across the U.S., Europe, and Asia to manufacture and deliver differentiated and highly valued products & services resulting in a successful private equity exit. Peter holds an MBA from Harvard Business School and a BA from Dartmouth College.
Jessica Moran
SVP & General Manager, 3PL and Parcel and Packages Logistics
Jessica Moran is the Senior Vice President and General Manager of Berkshire Grey's third-party logistics (3PL) business unit. Jessica is a transformational general manager with more than 20 years of technology industry experience in sales, product management, and operations and a track-record in building high-performing teams, strategies, and operations for high-growth B2B technology businesses. Most recently, for Bottomline Technologies she managed a SaaS-based B2B payment network serving over 420,000 businesses and handling over $200 billion in annual transaction volume. As general manager, Jessica engineered programs to drive revenue growth and customer value, successfully extended Bottomline's reach into new markets, and broadened partnership ventures.
Prior to joining BG, she held leadership positions for global organizations including Microsoft, Computer Associates, and Enterasys Networks. Jessica is a graduate of the University of Maine. She was a member of the Class of 2011 of Leadership Seacoast, a local nonprofit organization committed to the development of informed and active community leaders in New Hampshire's Seacoast Region.
Pete Allen
VP and General Manager, Grocery and Convenience
Pete Allen is VP and General Manager, Grocery and Convenience at Berkshire Grey. Pete has spent his career helping to launch and drive early-stage growth for tech companies serving many of the nation's largest grocery, foodservice, and convenience store companies. He is a customer-focused technology leader with more than 25 years of sales, marketing, and customer success experience. He has a proven track record of building teams and developing strategic processes to create sustained revenue growth and improve customer satisfaction.
Prior to Berkshire Grey, Pete held executive leadership roles with AI, SaaS, IoT, and telematics companies. As CEO of Cadec Global, Chief Client Officer with MiX Telematics Americas, EVP of Sales at Inthinc, and GM/EVP of GreenRoad, Pete drove growth, profitability, and customer retention. He strategically focused on partnering with customers to understand the challenges they face in order to deliver solutions that provide true customer value.
Pete's work experience coupled with his background as a student athlete, youth sports coach, and overall sports enthusiast fosters his competitive drive, commitment to team, and servant leader mentality. He holds a Bachelor of Science degree from Marietta College.
Craig Hattabaugh
VP and General Manager, SGC
Craig Hattabaugh is VP and General Manager, SGC at Berkshire Grey. Craig is a proven executive who specializes in accelerating growth in technology-based companies by turning strategy into action. During his career, Craig has served as CEO, founding executive, global head of sales, and advisory board member in start-ups as well as global 500 companies.
Prior to BG, Craig was CEO of CIMCON Software, a global leader in information security and end-user computing risk management solutions. Previously, Craig was SVP of Global Sales and Operations for the Analytics business of TIBCO Software. He has held leadership positions at multiple start-up companies including Open Ratings and Formation Systems. Before that he was Deputy Managing Director of EMEA for Aspen Technology. He has also held management positions at Texas Instruments Semiconductor Group and currently serves on the Advisory Board for Cogito.
Craig earned his MBA from Boston University, his undergraduate degree in Electrical Engineering from Worcester Polytechnic Institute, and has completed executive education in entrepreneurship development at the MIT Sloan School of Management.
Christian Ehrbar
VP & General Counsel
Christian Ehrbar is Vice President & General Counsel at Berkshire Grey. He has over twenty years of experience providing legal solutions to early-stage and growth-stage technology companies and their investors. Christian's general counsel experience includes both private and public companies and all manner of transactions impacting these businesses. To round out his emerging and growth-company experience, most recently, he served as IBM's Lead Counsel, Cloud & Cognitive, helping to IBM advance and grow its Cloud/SaaS and AI-driven businesses. He came to IBM when IBM acquired Meteorix, a boutique SaaS IT consulting firm, where Christian served as General Counsel. His first GC role was with Evergreen Solar, a Nasdaq-listed enterprise with worldwide manufacturing operations. He began his career working for ten years with several leading law firms, finishing his outside counsel career at Goodwin. Christian earned his JD from Boston College Law School and a BA in Political Science at Kenyon College.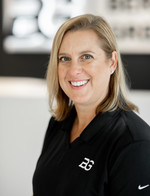 Chris Phaneuf
VP of Talent
Chris Phaneuf is Vice President of Talent at Berkshire Grey. Chris has more than 20 years of progressive Human Resource and operational leadership experience, primarily in high growth technology companies. These companies include RSA Security, Tibco, Carbonite, and Gazelle. During her time at RSA Security, she held several HR roles, ultimately managing the global management learning and development program prior to the acquisition of RSA by EMC. Most recently she was Senior Vice President of Operations at PlumChoice, which was acquired by SquareTrade, part of the Allstate family of companies. Chris has a B.S. in Political Science from the University of Massachusetts, Amherst and a M.Ed. in Human Resources from Boston University.
Kevin Ahearn
VP and General Manager, Parcel and Package Logistics
Kevin Ahearn is the Vice President and General Manager of Berkshire Grey's Parcel Business Unit. Kevin's professional career has centered on customer-focused product design and delivery. Kevin firmly believes in understanding the customer's needs and delivering solutions that meet those needs while creating customer value. Prior examples of this include the development and deployment of mobile computing and payment processing solutions for transportation, retail, and distribution customers.
He is a results-oriented executive leader with over 30 years of experience in business leadership and technology solutions. Responsibilities have included global business, engineering, and operations management, all focused on delivering high-value initiatives for technology companies. Kevin's work has resulted in a long line of commercial products and material revenue. Kevin has a B.S. in engineering from The Citadel and a graduate certificate in business management from the University of Michigan's Ross School of Business.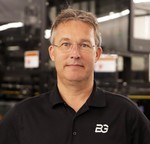 Gertjan Dekkers
Managing Director EMEA
Gertjan Dekkers is Managing Director EMEA, for BerkshireGrey, leading the company's expansion into Europe and other global markets. Gertjan has a proven track record in high growth international strategies and execution with a strong customer first mentality. Previously he served as the Sales Director Europe for Metapack (part of Stamps.com), the #1 shipping software solution for brands and retailers. He and his teams successfully generated revenue growth and customer value.
Gertjan has more than 25 years of experience in sales, marketing, and customer success positions in global organizations like Oracle and Adobe. He strategically focused on partnering with customers to understand the challenges they face in order to deliver solutions that provide true customer value.
Gertjan holds a Bachelor degree from Utrecht University of Applied Sciences.